Why become a partner ?
Differentiate yourself from the competition by delivering the highest level of telecom services
Increase your business potential in a simple and profitable way. IP Nexia offers different types of partnerships like Partner Referral, Reselling Partner, Value Added Reseller or Wholesale Partner.
Who can become a partner ?
Telecom advisors.
ICT/Telecom Integrators.
Cloud resellers or – application developers.
Mobile operators.
Telecom agents/resellers.
SOHO/SME Retailers.
PBX/Telecom/ICT Vendors.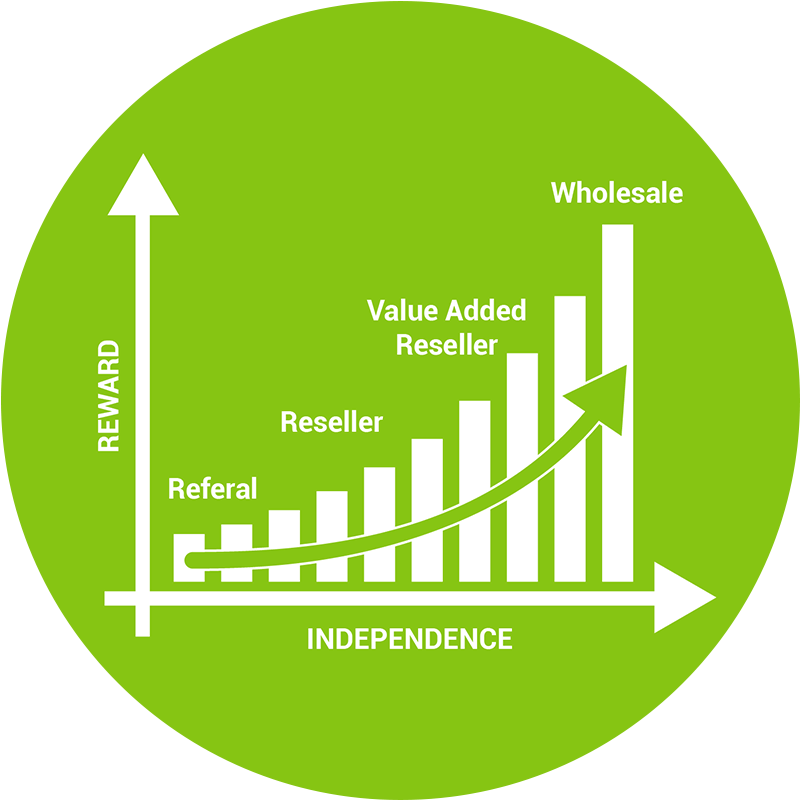 Different type of partner
Referral partner brings on 'hot' leads.
IP Nexia direct sales skipping prospection/cold calling.
Feedback on customer's type of interest.
Does first introduction to prospect customers.
Optionally attends first IP Nexia introductory meeting.
No further involvement in consequent phases (sales, delivery, finance, etc).
Contractual/financial relation with IPNexia.
Receives a % based finder's fee, recurrent and non-recurrent, during duration of customer contract.
Being a Reselling Partner
Agent contract (specific legal framework) proposed to the Referral partner.
Referral partner is in charge of full sales cycle: from prospection to closing.
With the support of an IPNexia Account Manager – Indirect (AMI):

Supports where/when necessary in front of customer (typically project/offer development/presentation).
Liaise to IPNexia back office (Co-op with Sales Support).
No further involvement in consequent post-sales phases (finance, support, etc).
Contractual/financial relation with IPNexia.
Receives a % based commission on recurrent and non-recurrent sales during duration of customer contract.
Being a Value Added Reseller
In mutual agreement

Sells selected IPNexia Solutions & Services.
Adds own 'value' in form of products, solutions & services.
Typical split between HW/Install/Config (VAR) and Services (IPNexia).
Same format as Reseller, except

Agent contract with clear definition of IPNexia and VAR roles and responsibilities.
VAR responsible for integration of IPNexia offer with own offer (with support of AMI).
Split according to IPNexia and VAR contribution: contract, Invoicing, Post-sales
support.
Being a Wholesale Partner
IPNexia 'sells' specific products, solutions, services to the wholesale partner (IPNexia = Enabler).
Wholesale partner 'white labels' :

In own look-n-feel.
In own format or copy of IPNexia format.
With own pricing level and structure.
Contractual relations :

BetweenIPNexiaandWholesalepartner.
Wholesale partner with customer (no relation between IPNexia and
customer).

Partner assumes full customer facing responsibility (sales, support, etc).
Not commission based but 'discount/purchase price based'.