SmartSave
SmartSave is a powerful tailor-made server backup solution. With SmartSave, you can back up all types of data, from files to SQL Server and VMware; you can simply choose what you want to back up without having to back up everything and setup different backup schedule for each type of Data. All your data are encrypted and stored in our replicated Data Centers.
Nowadays, it is becoming more and more urgent to back up your data. With the number of hacking going up, especially crypto lockers, malwares that encrypt all your data and then ask you to pay a consequent amount to unlock your data, having a performant backup solution is a must have to be able to work knowing that you can easily recover your data if needed.
With SmartSave IP Nexia, not only you get a powerful backup solution but mainly you get an easy recovery solution of your data. Because at IP Nexia we know that recovery is everything.

SmartSave is not only a powerful server backup/recovery solution but you can also backup and recover your data from your laptops, phones and other mobile devices!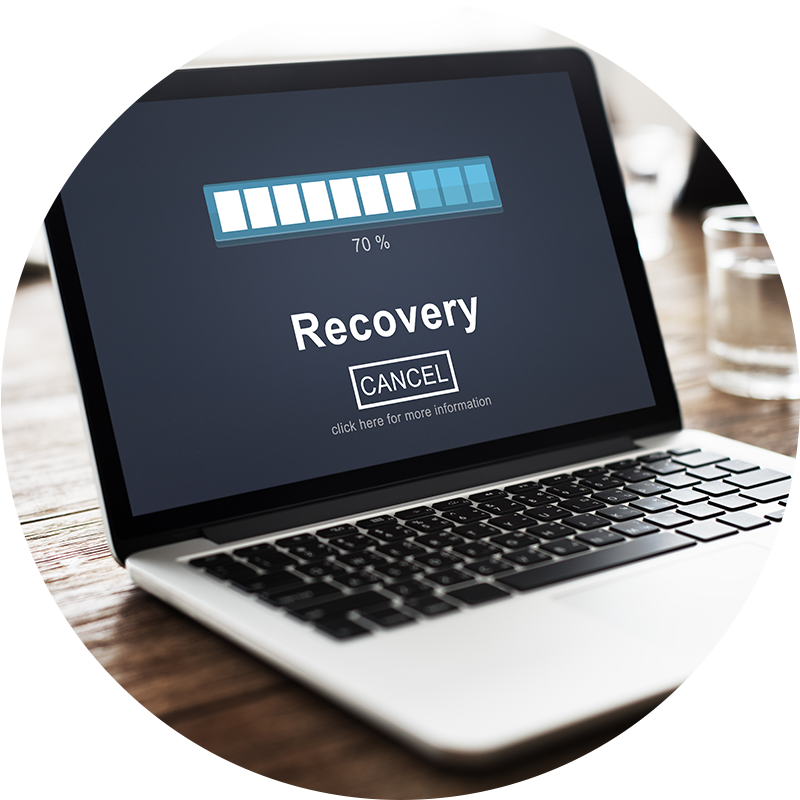 GET YOUR IMPORTANT DATA SAFE AND ENJOY WORKING WITHOUT WORRY!
Watch our SmartSave video to know more
Main advantages of our server backup solution, SmartSave
Premium Line, separated from the internet and dedicated to the backups
Geo redundancy in 2 Data Centers located in Belgium
Easy first backup with our disk import option